Because lets face it, what is summer without at least one taco night?  We all need good vegan mexican recipes in our lives.  All of us.  From a simple quinoa salad ready for any family potluck to taquito's that are simply perfect for movie munching!  Go on and scroll down, have a look!
Okay, so perhaps this recipe from the folks over at Vegan Yack Attack is a bit more 'tex-mex' than authentic Mexican cuisine… But damn does it look good!  A spiced up Mexican inspired vegan mac-n-cheese wet burrito thing?  Yes please.  Sign me right up.
Pumpkin and Peanut Butter has really come through with this delicious and simple taco recipe!  Roast yourself up some veggies, get your spices ready and enjoy!  Don't forget the tortilla's, those are pretty important too.  If you want tacos, but I wouldn't blame you if you decided to just eat the veggies either.
Numma?  Numma!  For all you taco lovers out there, this is for you!  Using walnuts to simulate the 'meaty' texture we all become so used to in our tacos.  Throw in some black beans, avocado and cashew cheese?  Yes please!  The Peaceful Dumpling really did a number on this vegan Mexican recipe!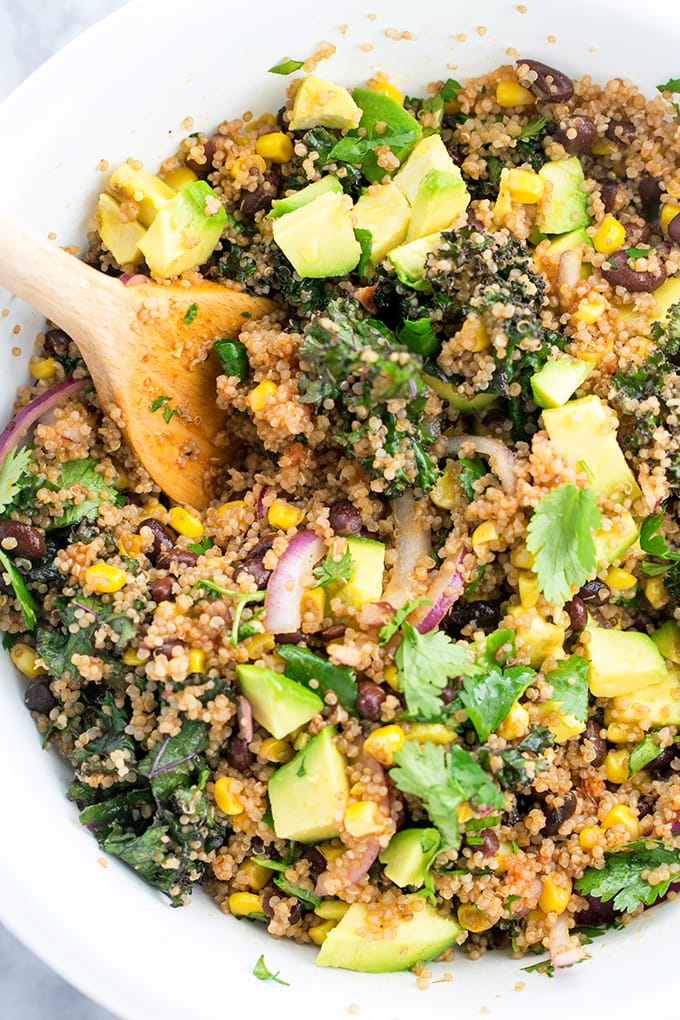 Quinoa, sriracha, avocado, cilantro and kale!  Mm-mm-mm!  The awesome lady behind the Crazy Vegan Kitchen sure knows how to make a yummy quinoa salad.  I know around here we love this kind of dish.  The right amount of crunchy and spicy-sweet makes for the perfect grab it and go food for us.
This is the kind of thing that you grab, sit down in your pillow pile while wearing your PJ's and proceed to watch your favorite movie and simply devour.  They just look like bites of heaven.  The Tolerant Vegan adapted this recipe from a not-so-vegan recipe and made it the compassionate munchie it is now.  Lets enjoy!
Enjoy These Vegan Mexican Recipes?
Go Ahead And Share Them With Your Friends!