I love window shopping.  Especially window shopping through my computer screen.  …Would that be screen shopping?  Not sure.  Either way, I like it a bit better than actually going out to the mall or some such.  Not so many people, and lets face it…  SOOOOO many more options.  I got kind of curious, because I rather like boots.  And booties.  And all that kind of stuff, so I ended up looking for some women's ankle boots!  Boy did I hit the jackpot, so I thought I'd share!
These booties from Modcloth are just so nice that I couldn't help like them too, despite not being my usual style.  Now, be warned, not EVERYTHING on Modcloth is vegan.  But, I wouldn't worry to much, just make sure to check the details and measurements above the shoe sizes it'll tell you if it's man-made materials or not.
These are very nice, casual women's ankle boots.  Nothing to fancy, rather practical, but also pretty. They are from Kohl's, which has a decent selection of stuff to pick from.  Their left-hand sidebar makes it far easier than other sites to make a search more specific (such as say, faux-leather and synthetics?).
Now, Zappos has a wonderful selection, a real plethora of options for women's vegan ankle boots. Like Kohl's it has some really nice search functions to help you find stuff.  Now, as with all places, you still want to be careful and read labels, sometimes manufacturers will slip a wool lining into an otherwise vegan shoe.  But, that is rare and overall Zappos has great selection of vegan boots.
These Victorian Style boots from 6PM are simply to die for, don't you guys think?  Lovely, vegan and I'm drooling on these.  The only thing to be careful of when poking around 6pm is to check what everything is made of.  Things like to hide. These are totally vegan, but another pair of boots I looked at weren't when I thought they were.  Faux leather everything, but then the lining was wool.  Just make sure to check the labels and you should be fine!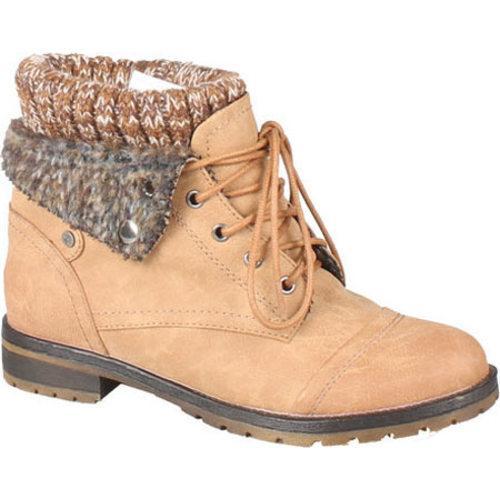 Now these women's ankle boots really are my favorite.  I just love their color and how COMFY they look.  Simple, stylish, comfortable.  They just look nice and they'll go with most any casual outfit. Overstock has thus far proven a good ally for those searching for vegan options in shoes.  Like with everywhere though, make sure to check labels!
I hope you liked these women's vegan ankle boots.  When I found them I just kept thinking how pretty they are and wanted to share!  So, just be careful when shopping and read labels to make sure you aren't getting something you think is vegan but really has a wool lining!
Like These Women's Vegan Ankle Boots?
Please Help Us By Telling Your Friends